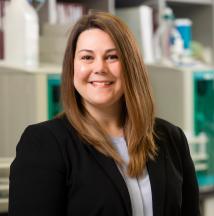 Amy Dean
Amy Dean is the marketing director for ARL Bio Pharma, DNA Solutions and the Kupiec Group. She joined ARL in June 2007. Her responsibilities include graphic design, advertising, public relations, and the research, planning, implementation and evaluation of marketing campaigns.
Prior to joining ARL, Amy served in the financial industry for nine years.
Amy received her bachelor's degree in public relations from the University of Central Oklahoma and her master's degree in business administration specializing in leadership and organizational development from Oklahoma Christian University.