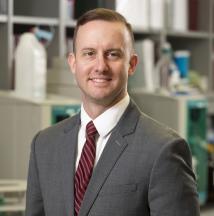 James Zellner
James Zellner serves as a technical sales representative. He joined ARL in 2012 as a member of the Microbiology team. He attained the position of Microbiologist III and has extensive experience with the microbiological testing services offered at ARL. 
His duties in the Microbiology Department included USP testing, client consultation, SOP development, training of new microbiologists, and data review and approval. James has also been published in the International Journal of Pharmaceutical Compounding. Prior to his joining the ARL team, James worked in retail, and brings 10 years of sales experience helping clients and customers find solutions. He moved to the Business Development department in 2016.
James was awarded a Bachelor's degree in Microbiology from the University of Oklahoma.