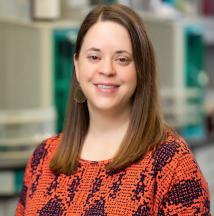 Kathy Heatherly
Kathy Heatherly, MSFS serves as a Technical Sales Representative.  She joined ARL in 2003 as a member of the Chemistry department.  
Her responsibilities in the Chemistry department included data review and approval for chemical analysis, instruction and training of new employees, and analysis utilizing USP, BP, EP and other established methods. She also provided technical support for clients.   She joined the Business Development department in 2010.
Kathy received a Bachelor's Degree in Chemistry from Southern Nazarene University and a Master's degree in Forensic Science, Criminalistics from the University of Central Oklahoma.